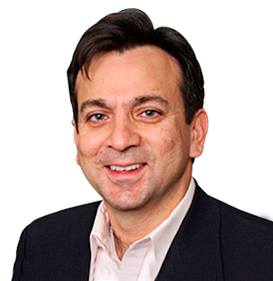 Amir Wain
Chief Executive Officer
Under Amir's guidance, i2c has grown exponentially into a fintech powerhouse. Today, i2c's proprietary "building block" technology offers virtually limitless opportunities to create and scale differentiated products and programs with ease from a single, global SaaS platform—further enhanced by value-added services.
Amir is a recognized payment thought leader and serial entrepreneur. His entrepreneurial journey began when he founded Innovative Private Limited (Avanceon) in 1987. In 2001, he founded i2c to modernize financial technology. As CEO, Amir sets the strategic direction to realize his vision of a global, unified banking and payment platform that delivers unparalleled flexibility and agility while providing security and reliability.
Outside of his work at i2c, Amir serves as Chairman of the Board at numerous startups including xIQ, an AI-powered sales and marketing platform. He is also a limited partner to venture capital funds focused on B2B companies leveraging artificial intelligence and machine learning. Amir also serves as Chairman for the Wain Foundation, which is focused on improving health and well-being, the quality of education, and clean water and sanitation in the world.
Back to Team