Freedom to innovate at every level
Our employees are the heart of what we do, and every role we have here is critical to delivering the world-class products and services we are known for.

Come be a part of something great with us.
GLOBAL PRESENCE
i2c is proud of our globally diverse workforce and maintains five office locations around the world, including our global headquarters in Redwood City, CA.
5
Global Office
Locations
Redwood City, CA


(Headquarters)
SAN ANTONIO, TX
OMAHA, NE
MONTREAL, CANADA
LAHORE, PAKISTAN
EMPLOYEE TESTIMONIALS
Our people love working for i2c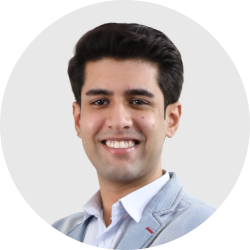 i2c believes in a policy of excellence. It shows in their commitment to deliver the best product, not only to customers, but also their employees.
Ali Hassan Head of Center of Excellence
i2c offers a supportive environment that encourages me to make progress every day in my job, turning small steps into big results that I'm so proud of.
JonTavia Burts Contact Center Supervisor, Omaha Office
I'm proud to say I work at i2c, a company which values its employees and culture. A place where we can accomplish more together. Feels much like a family!
Rana Talha Tariq Sr. Project Coordinator
WHAT WE VALUE
i2c

's culture is based on a set of shared values that drive our decisions and purpose
Integrity
We are committed to the highest ethical standards.
Excellence
We challenge ourselves to do our best work and commit to continual improvement and excellence.
Innovation
We question the status quo and look at challenges in new ways. Our curiosity drives creativity, new ideas and innovation.
Collaboration
Teamwork inspires us to be the best at what we do. Together we build a respectful, friendly and collaborative work environment that opens doors to professional and personal growth.
Community
Our goal every single day is to help our co-workers, customers and partners succeed and to do what's best for others in our community.
Global
Our business knows no borders, and our community knows no boundaries. We are a global team working together to support our customers and the millions of consumers around the globe who rely on us to deliver world-class solutions.
COMPETITIVE BENEFITS & PERKS
Committed to supporting the health and wealth of our employees
In a sharply competitive market, i2c provides employee programs and benefits that strive to attract and retain top talent. We also realize that as a global company, this can vary greatly from country to country, and we have tailored our benefit programs to meet the specific needs of employees in the markets of our offices.
BE A PART OF i2c
i2c is always looking for top talent. Take a look at our Open Positions and see if there is one that is right for you!