Innovating Banking and Payments Worldwide
Our global, next-gen platform empowers financial institutions and fintechs of all sizes with no-code building block technology. Quickly get to market and optimize profitability with i2c's best-in-class credit, debit, prepaid and core banking solutions.
Get Started
Watch the stories of visionaries who brought their products to life without compromise with i2c.
i2c can make your vision a reality.
View More
Product solutions
Choose from over 100K pre-coded functions with our 'point and click' self-serve interface.
Request a Demo
API SOLUTIONS
Accelerate time to market and support virtually any use case with our 300+ APIs.
Explore Now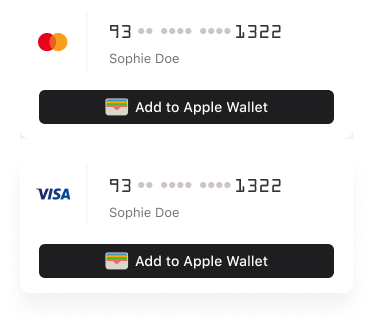 DIGITAL ENABLEMENT
Instantly load card credentials into cardholder's mobile wallets and leverage tools to deliver world-class digital experiences.
Learn More

about DIGITAL ENABLEMENT
Last mile delivery services
Deliver your program faster, more profitably and ensure a superior customer experience
Let us optimize your portfolio's performance by combining our industry and platform expertise to meet your specific goals
Integrate Customized Live Agent, IVR and Online Support via our unrivaled 24/7/365, redundant operations across four customer service centers
Establish real-time fraud detection and prevention for your program with our dedicated Risk Management Support Team
Flexibility
A single, global platform to facilitate expansion, scale and continuous innovation
Self-serve from setup through changes and program management
Multi-product, multi-use case: choose from credit, debit, prepaid and other lending types
Certified worldwide with all major card networks
Customer-centric architecture allows you the ability to personalize your customer offering
Reliability
Maintain 'culture of resiliency' – resource, invest, train, inspect, test: repeat, repeat, repeat
Stellar authorization record
Active/Active redundancy
Outstanding engineering bench strength
24/7/365 monitoring
Expand quickly and seamlessly anywhere in the world with one global platform.
Asia
Pacific

Europe

North
America
Latin
America
Middle
East