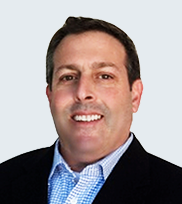 December 21, 2016
Innovation at Scale with Agile Processing
We're living in a real-time economy. Innovation is a critical imperative for financial institutions, as evidenced by a study from McKinsey & Co. which suggests that innovation laggards could see up to 35 percent of net profit eroded, while winners may realize a profit upside of 40 percent or more.
In terms of payments innovation, issuers need the ability to quickly create new roadmaps with better products and features that appeal to their customers, and get them into production and available at scale. Unfortunately, this is not possible with the legacy processing technology many issuers rely on, because they were not designed for today's digital customer-centric market. Nearly half of all payments execs can't deliver on their roadmap because they are too reliant on their payment processor or the infrastructure driving it. That is backward in today's economy.
Our goal is to give payments providers a chance to decide what innovations their businesses require — and the timetable they want to pursue them in — instead of letting their legacy infrastructure decide that for them.
As you'll see in this video, Agile Processing is a unique, highly-configurable and reliable payments processing model that gives issuers the control to quickly and cost-effectively build and deploy new, customized solutions that your customers want – driven by their business requirements, not their processors' limitations.
Agile Processing empowers issuers to:
Test new programs with specific customer segments, anywhere in the world
Reconfigure programs quickly based on customer feedback and changing market conditions
Take programs from sandbox-to-scale rapidly, so they can launch desired programs on their timeframe
Agile Processing is highly configurable and built on a single, global platform. It enables bank-grade innovation with a high level of reliability and scalability – and with regular, monthly updates, it lets issuers take advantage of new capabilities and features as they become available.
For issuers facing the challenge of rolling out multiple payment programs in different geographies, Agile Processing allows mass customization of payment programs that can quickly scale up or down to distinct markets, because it is both multi-currency and multi-lingual.
Agile Processing gives issuers the control to innovate at speed without the risk, roll out new programs and respond quickly to changing market conditions. To learn more about Agile Processing, click here.