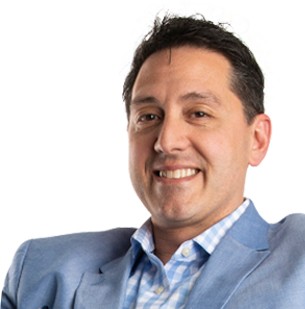 October 4, 2018
Payments: New Ways for Postal Services to Serve Consumers in the Digital Economy
With mail volumes continuing to decline in today's digital economy, growing and diversifying revenue streams is a common focus for postal executives around the world. Offering high-value payments solutions is an innovative step forward for postal organizations looking to transform their value proposition with new products and digital capabilities to drive business growth.
More consumers worldwide are looking to their postal services for financial services, which now accounts for 26% of global postal industry revenue. That's an 8% increase over the past five years. Three out of four postal operators worldwide offer financial services, which are used by more than one billion people. It's no wonder postal services are looking to leverage the trusted relationships they have with consumers and businesses in the communities they serve.
Having the right payments offerings is a critical success factor. Today's digital and mobile consumers want seamless, anywhere, anytime access to their accounts. They want the convenience to make mobile payments, manage their financial health by checking their balances, and even buy foreign currency to travel abroad. Plus, consumers have more choices than ever, and they are increasingly looking beyond traditional banks to meet their changing needs. The global consumer is turning more to non-cash alternatives for payments, with volume expected to grow 11% year over year through 2020.
Physical Plus Digital: Catering to Today's Consumers
This presents an opportunity for postal organizations to capitalize on their unique market advantages and turn the digital economy from a threat into a profitable venture. Offering high-demand debit, prepaid, and credit card products and financial services solutions that are ideally suited to consumers' mobile and digital lifestyles is a logical extension.
Postal organizations possess crucial advantages over banks, Fintechs, and other competitors. Importantly, posts hold a high level of trust within the communities they serve. In addition, postal organizations' infrastructure, efficient operations, and extensive brick-and-mortar presence staffed with trained employees are key advantages. Few competitors can match the quality and quantity of postal organizations' day-to-day touchpoints with consumers—including tech giants like Alibaba and Amazon.
i2c has deep experience enabling postal organizations to offer innovative payments and financial services products that are relevant for today's digital consumers.
How It's Done Down Under
Australia has one of the world's highest penetration levels for contactless mobile payments and sophisticated, tech-savvy consumers. As such, Australia Post sought to expand and modernize its digital payment offerings. Australia Post selected i2c's Agile Processing platform to roll out advanced digital functionality and best-in-class payment experiences for its payment products. This includes its popular Load&Go GPR Visa card, gift, multi-currency travel, China travel, and corporate incentive cards.
Today, Australia Post delivers advanced digital functionality, expanded service offerings, and integrated cross-channel service options for its retail customers. It also offers new integrated self-service capabilities for its corporate customers and uses i2c's platform to enhance cardholder engagement and communications.
i2c also partners with Kiwibank, New Zealand's largest prepaid issuer and a wholly-owned subsidiary of New Zealand Post. Kiwibank customers have lofty expectations as New Zealanders have some of the highest rates of card and electronic payments usage in the world. i2c worked closely with Kiwibank to expand the capabilities of its prepaid Loaded for Travel and Prezzy gift card programs and roll out a robust set of features to build a best-in-class payment experience.
Profit from the Digital Economy
Rather than falling behind in the digital economy, post offices should look to profit from it. The latest payments technology allows them to leverage their existing infrastructure, trusted customer relationships, and strong brand equity to expand their offerings with profitable payments products.
To learn more about i2c's Post Office payments solutions, click here.
i2c's CEO Amir Wain is presenting at POST-EXPO in Hamburg, Germany on Monday, October 8. Visit our booth at Hall B2-140.