Global processing for Any Plastic, Virtual or Mobile Program with i2c MCP
i2c MCP (My Card Place), our richly featured processing platform, guarantees 99.99 percent up time assuring your programs and products benefit from a consistent and positive customer experience. No one else in the industry guarantees this level of service ensuring value to your consumers. With scalable, dynamic and reliable processing, we allow you to manage changing competitive and regulatory landscapes with ease. The result? Get to market quickly using an integrated collection of tools that attract, engage and retain consumers. With a long track record of success and now processing over a half a billion global transactions annually and rapidly growing, i2c is your trusted partner for success.
Get an overview of our issuer processing capabilities in 60 seconds: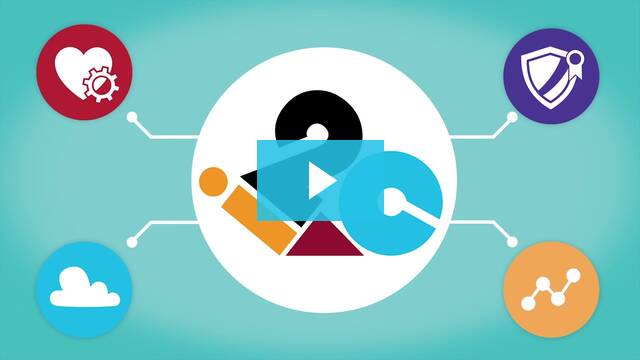 Have Questions?
---
Customize
Utilize our cloud-based turnkey processing solution and get to market quickly, optimize and scale. With our self-service platform that speeds customization coupled with consultative account management, best practices and expert advisory services, we are here to assist in your program success.
---
Personalize
Whether defining a program, proactively managing the Key Performance Indicators (KPIs) critical to success or providing 24×7 multi-channel customer support services, you can count on us for a comprehensive, personalized processing solution.
---
Connect
As an experienced processor, i2c manages a crucial role in the payments ecosystem with the means and experience to enable a variety of mobile payments, communication and commerce applications. This gives you the necessary connections to reach other stakeholders in the ecosystem, such as consumers, merchants, banks and payment networks.
---
Go Global
With our unique "One World – One Platform" architecture, process anywhere in the world on a single platform with support of virtually any program you can think of. Our architecture frees you from constraints of legacy systems and supports traditional and emerging commerce technologies to set you apart from your competition.
---
Differentiate
We cover the entire spectrum of the user experience and provide you with the capabilities necessary to execute quickly and cost effectively. Our solutions combine the latest transaction processing, mobile and loyalty technology – essential ingredients for delivering emerging applications that consumers will value.
---
Innovate
Consumers today demand financial flexibility and convenience in their payment options. Our continual innovations enable you to create differentiated consumer focused payment programs and products that create consumer loyalty and increased profits.
---
Be Mobile
i2c supports Android, Apple IOS and BlackBerry environments with mobile web, mobile apps, mobile payments and wallets. Incorporate a wide range of account access options – everything from simple text alerts to fully branded apps with integrated loyalty features – providing maximum choice to your customers.
---
Optimize
Utilize our extensive capabilities to optimize opportunities for customer engagement while reducing servicing costs and potential fraud.
---
Engage
Engage consumers with a wide variety of products and services. These include among others prepaid / stored value cards of any kind, mobile wallets and payment applications, debit and credit cards, hybrid cards that combine prepaid, debit, credit or savings accounts and virtual currencies, such as those used in online or digital commerce.
---
Enjoy Partnership
With a history of providing customized end-to-end solutions with one of the largest engineering organizations in the industry totally focused on payment systems, we are engineered for your success with a focus on accelerating your time to market and program growth with all the tools, support and services you need.