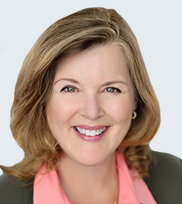 September 7, 2017
How Airlines Can Turn Frequent Flyers into Frequent Buyers
Frequent flyer loyalty programs and co-branded credit cards are staples in the airline industry, but both have their limitations. For instance, 80% of US airline loyalty program members are inactive, and 23.8 trillion air miles are unredeemed globally, an amount valued at approximately $238 billion. And only a fraction of airline customers – namely those whose credit scores are deemed worthy – are eligible for co-branded airline credit cards.
For airlines eager to grow new revenue streams and diversify their offerings, an innovative solution bears strong consideration: combining payments and loyalty on a single card that already exists today.
Integrated loyalty and payments cards – or prepaid travel cards that use an airline's existing loyalty card program – provide tremendous benefits to airlines, issuers and cardholders, and deliver unique capabilities that are difficult for other payment cards to duplicate.
Turn Expense Into Revenue by Engaging Everyone
Because consumers must qualify for them, co-branded credit cards inherently reach only a small portion of an airline's customer base. Conversely, an integrated loyalty and payments card provides airlines with an opportunity to provide a payment card to 100% of its customer base, because, unlike co-branded credit cards, everyone qualifies.
Prepaid travel card customers can also establish credit-worthiness and become a prime lead-generation source in the future for a co-branded credit card and cross-sell of higher-profitability credit products.
This is the primary benefit of integrated loyalty and payments cards – turning a marketing expense (loyalty cards that too often lay dormant in drawers or unused in a wallet or purse) into a revenue-generating vehicle that offers tremendous value for all involved.
For example, with a prepaid travel card, cardholders can lock in exchange rates when they are favorable, while airlines and issuers concurrently tap foreign exchange fees as a new revenue source.
In addition to giving travelers control over currency exchange, this innovative solution comes with useful features that drive engagement, such as sophisticated card controls and real-time alerts which cardholders can conveniently manage through a Web or mobile interface. Features like setting a spending limit or transferring funds can also be handled simultaneously from a mobile app.
Multiple currencies and unlimited purses can be used on a single card, which is an enormous boon for travelers. Additional account privileges are easily extended to family members or other travelers via companion cards. And interactive digital experiences enable cardholders to receive relevant, contextual offers based on where they are traveling.
Myth Busted: Prepaid Travel Cards WON'T Displace Co-Branded Credit Cards
But why would an airline offer an integrated loyalty and payment card if it already offers a co-branded credit card – wouldn't it displace or cannibalize the credit card?
That's a common misperception, and it's untrue. The reality is that prepaid travel cards actually serve as a complementary offering to co-branded credit cards and will displace cash, not the credit card. Prepaid travel cards are used for different purposes compared to a credit card, are safer for travel, and by loading only a specified, prepaid amount do not expose a consumer's full credit line when traveling, making them an appealing add-on or counterpart to co-branded credit cards.
Moreover, many of the standard features on a prepaid travel card – including multi-currency purses, the ability to customize services on the card via a mobile app, companion cards, unlimited purses, and money transfer services – are not easily replicated on a co-branded credit card.
Learn More About Integrated Loyalty and Payments Cards
An integrated loyalty and payment card solution offers a new, innovative way for airlines and issuers to elevate their frequent flyer programs by building customer engagement, cross-selling other services, differentiating from their competition, and taking advantage of new revenue sources.
Prepaid travel cards have been known to be the most profitable type of prepaid cards in the world. Many airlines recognize this fact and are seizing the opportunity.
To learn more about i2c's integrated loyalty and payments card solution, visit https://www.i2cinc.com/solutions/frequent-flyer/